Jillian.Butterworth
Jillian.Butterworth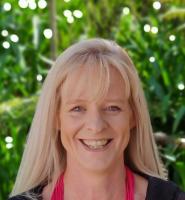 Jillian Butterworth is one of our Auckland therapists
I am a Clinical Psychologist working in Henderson, West Auckland. I have over 13 years of clinical experience. I decided to train in sex therapy in Aotearoa as my work as a psychotherapist has highlighted the importance of healthy sexuality and sexual relationships. I want to work with people who want to improve their sexual wellbeing as part of their own growth, and those who wish to heal from painful traumatic experiences. I am trained psychodynamically but think and use other psychological paradigms including CBT, feminist therapies, family systems, and others.
I have worked with people who have experienced sexual traumas, out of control sexual behaviour, hypersexuality, or have experienced difficulties with being a part of the LGBTI community, and other clinical disorders. I have also provided sex education in primary and high schools.
I have presented two papers at an international conference in 2015 and I recently co-authored an article for the Journal of Sexual Medicine titled: ICD-11 Paraphilic Disorders: A South African Analysis of It's Utility in the Medico-Legal Context.
My fee is $185.00 excluding GST per 50 minute session. Please also be aware that once made, appointments not kept or cancelled with less than 24 hours' notice will be charged.
I am sorry I am not able to take any further appointments at this time!
Click here
to return to the appointments page as we have other therapists waiting to help you.