Catherine.Whitehouse
Catherine.Whitehouse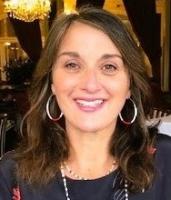 D.Clin Psych; M.Sc Psych (1st Hon), B.BS; NZPB; MNZPS
Catherine is one of our consultants in Havelock North and Hawkes Bay.
The training in sex therapy and relationship counselling that I am undertaking, is to ensure that I am effective and relevant when working alongside couples and individuals who are experiencing sexual challenges, relationship, and communication difficulties. As a sex therapist I support the ethos of sex positive, that is, having a positive attitude about sex and support my clients in their journey regarding sexual identity and sexual behaviours, and encouragement of healthy sexual relationships. I also have a particular interest working with individuals who are experiencing sexual and intimacy challenges or relationships difficulties due to medical conditions or impacted by oncology treatments. 
Having retrained as a Clinical Psychologist after years of working in the corporate and non-profit sector, I endeavour to deliver evidence-based therapy that is practical, and workable. Importantly I aim to deliver therapy in a way that clients feel they have a safe space where they feel heard, their concerns are not minimised, they can talk openly and freely without fear of judgement, shame, or awkwardness. This encourages a therapeutic relationship enabling us to work collaboratively and achieve therapeutic goals that will enhance client's day to day living and interpersonal relationships. Therapies and skills utilised include ACT, CBT, Compassion Focused Therapy, DBT, and have recently started training in EMDR.
My fee is $185.00 inc GST. Please also be aware that once made, appointments not kept or cancelled with less than 24 hours' notice will be charged.
I am sorry I am not able to take any further appointments at this time!
Click here
to return to the appointments page as we have other therapists waiting to help you.