Debbie.Penlington
Debbie.Penlington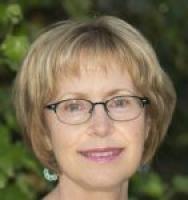 Debbie Penlington is a senior consultant in Tauranga
I particularly enjoy working with individuals or couples who are experiencing sexual, emotional or intimacy issues, supporting them to make their relationship and sex lives as fulfilling and enjoyable as possible.
Common issues include  lack of closeness and connection; desire differences; self acceptance and body image; difficulty talking about sexual needs and preferences; sexual pain; performance anxiety; confusion over sexual orientation; affairs; erectile dysfunction and pornography. I find the combination of my nursing and counselling experience also enables me to work  effectively with clients where health issues / illness is impacting on their ability to maintain a satisfying close, intimate or sexual relationship.
I believe that every couple's relationship is special and different from all other relationships. Over time, cycles or patterns can develop in a relationship which make it difficult for partners to hear each other, neither partner is right or wrong - both just see the same situation from different perspectives. With my support each partner can better understand what is happening for them in the relationship, how this may be influenced by their previous experiences and how they impact on their partner.
My approach is strongly influenced by the work of Dr Sue Johnson who developed Emotionally Focussed Therapy (EFT) in the 1980's. EFT is one of the very few approaches to relationship issues that has had research on its effectiveness carried out. Compared to other approaches findings have been very positive showing that relationships of 80-90% of couples receiving EFT improved and 60% of these maintained their improvements or continued to improve. I work from rooms in the Tauranga CBD
My fee is $185.00inc GST. Please also be aware that once made, appointments not kept or cancelled with less than 24 hours' notice will be charged.