Juliette.Troy
Juliette.Troy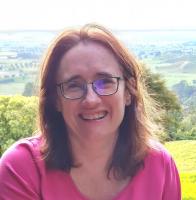 Registered Clinical Psychologist, DClinPsy
Juliette Troy is one of our Waikato Consultants
I am a Clinical Psychologist working in Cambridge and Hamilton, currently in training with Sex Therapy New Zealand. Over my years of practice, I have been gradually drawn to training in and using therapies that incorporate a focus on the body (e.g., Somatic Experiencing) and this naturally led to more of an interest in supporting clients with sexual difficulties, subsequently leading to me beginning training under Sex Therapy New Zealand.
My recent work has predominantly focused on clients with a history of sexual trauma. I am also interested in working with OCD and supporting clients whose OCD impacts their sexual functioning and intimacy in relationships.
I understand that making the first step to engage in therapy, particularly sex therapy, can feel daunting, and I therefore work hard to create a safe, warm and compassionate space for my clients.
I trained in the UK, moved to New Zealand in 2009, and worked in Adult Mental Health Services and Older Adult Mental Health Services before moving to full-time private practice in 2017.
My fee is $190.00inc GST per 50 minute session. Please also be aware that once made, appointments not kept or cancelled with less than 24 hours' notice will be charged.
I am sorry I am not able to take any further appointments at this time!
Click here
to return to the appointments page as we have other therapists waiting to help you.