Kathryn.Barriball
Kathryn.Barriball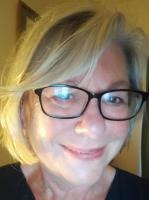 New Zealand Registered Psychotherapist
Kathryn Barriball is one of our Waikato Therapists
I work in private practice in Hamilton, where I provide short and long term psychotherapy and counseling for individuals and couples with emotional and sexual intimacy difficulties. I am committed to helping people meet their challenges and to triumph in a way that enhances the quality of their relationships with others, their personal enjoyment and their satisfaction in life.
My practice is also systemically informed, i.e. individuals are embedded within families, communities and societies which all impact on each other. To quote Robyn Salisbury, 'Strong sexual relationships make strong families and strong families make strong communities'. 
I completed the Advanced Sex therapy training in 2005 and also have nearly 20 years' experience as a qualified psychotherapist. 
My fee is $195.00 per 50 minute session. Please also be aware that once made, appointments not kept or cancelled with less than 24 hours' notice will be charged.