Melisa.Cane
Melisa.Cane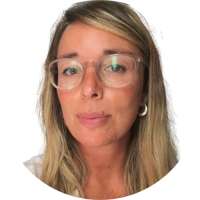 Melisa Cane is one of our Auckland Therapists
I am a Registered Counsellor working in Central Auckland and over Zoom. I decided that I wanted to specialize in Relationship and Sex Therapy at the early stages of my career and decided to train with Sex Therapy New Zealand and join the team. I qualified as a therapist in New Zealand and based my final research project on the History of Sexuality Education In Aotearoa. I am a member of the New Zealand Association of Counsellors. 
My background is diverse, and I like to draw from different schools of thought, such as Cognitive Behavioural Therapy, Emotionally Focused Therapy, Mindfulness, Person-centred Therapy, Acceptance Commitment Therapy, and Attachment Theory. My approach to sexuality and well-being is holistic, non-judgemental and uniquely tailored to all my clients and their needs. I am passionate about empowering my clients to live fulfilling, truthful, healthy and fun sex lives. 
I provide individual and relationship therapy for various sexual and emotional issues. I love working with people from diverse backgrounds, cultures, sexualities and walks of life, including members from the Rainbow, Kink and ENM communities. I like to form an alliance with my clients to help them achieve their goals and dreams and better understand their feelings, thought patterns, life experiences and environments and how those elements might influence their sexual lives and relationships. 
My fee is $175.00inc GST, per 50 minute session. Please also be aware that once made, appointments not kept or cancelled with less than 24 hours' notice will be charged.