Tanya.Furstenburg
Tanya.Furstenburg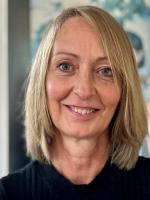 Registered Clinical Psychologist, MA (Psychology)
Tanya Furstenburg is our Rotorua consultant
A need for more knowledge and understanding in the area of the impact intimacy and sex have on how we feel and function, and just how difficult it can be when things don't go so well, was what brought me to where I am now, in training with Sex Therapy New Zealand.  
I work with individuals and couples, but I always have a relational focus as I have a passion for the role relationships play in our overall well-being (My training and background is in Attachment Theory and Interpersonal Therapy).  This work has made me particularly aware that  impact.
I have worked with people struggling with a variety of sexual and relationship difficulties. My approach is collaborative, and I rely heavily on your feedback about which parts of my approach you find most helpful.
I have 25 years of experience in working with a wide range of people, including those struggling with symptoms of serious mental illness, the effects of trauma, anxiety and depression and other everyday problems with change, grief, or relationship difficulties. 
My fee is $185.00inc GST, per 50-minute session. Please also be aware that once made, appointments not kept or cancelled with less than 24 hours' notice will be charged.
I am sorry I am not able to take any further appointments at this time!
Click here
to return to the appointments page as we have other therapists waiting to help you.