Christchurch
Christchurch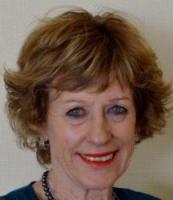 M.Ed (Cert. in Counselling), B.A, Dip Teaching (Secondary), NZAC
Helen Mounsey is our South Island Regional Director and one of our Christchurch consultants
As regional director, it is my job to direct you to the therapist who is most suitable for your needs. We have three therapists operating in the South Island region.  All reside in Christchurch but for those who live further afield we are available for Skype sessions.
I have a private practice in the suburb of Spreydon, Christchurch. Both the location and parking are easy to find, and appointments are available on Tuesdays and Thursdays.
I have particular training and interest in individuals and couples who come with emotional and sexual intimacy concerns, including the wish to repair from infidelity, compulsive sexual behaviours, surgery and trauma related matters. Sexual desire and arousal problems are also an important part of my work.
I also provide consultancy for a range of issues which impact on the sexual functioning of individuals and couples – e.g. depression, stress, parenting, anxiety, grief and loss and major life changes.  I worked for a number of years in high schools so have a strong interest in parenting and families.
I have been involved in sex therapy for over 15 years and completed the Advanced Sex Therapy training in 2006. I have worked with relationship issues in general for over 25 years.
I believe most people want to work out practical solutions which they can sustain in their often busy lives.  Confidentiality is always paramount. I am accountable to the Code of Ethics of NZAC. I use a range of approaches, including Cognitive Behaviour Therapy (CBT), Narrative therapy, Attachment theory, and both Imago the Developmental Model for couple work.
My fee is $170.00inc GST per 50-minute session. Please also be aware that once made, appointments not kept or cancelled with less than 24 hours' notice will be charged.
UNAVAILBLE - EXTENDED LEAVE UNTIL FEBRUARY 2024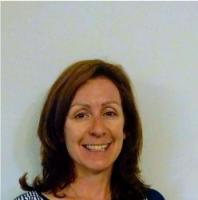 M(Ed) Certificate in Counselling, BSc (Hons) Psychology with Philosophy; MNZAC
Lisa Phelan is one of our Sex Therapists Christchurch consultants
I completed advanced sex therapy training in 2015. I have worked extensively with with couples for the last 10 years. I have a particular interest in desire issues. I also have experience working with out of control sexual behaviour commonly called sexual addiction and gender identity issues.
I see my role as a sex therapist as working collaboratively alongside people in order to support them to develop or increase intimacy in order to experience a full and satisfying and authentic life. I respect that this can be a sensitive topic for many people and I work at the client's pace and tailor therapy according to the needs of the couple or individual. Confidentiality is of utmost importance and as a member of NZAC I adhere to their ethical guidelines.
I work in Private practice in Riccarton and am happy to see both couples and individuals. Although I endeavour to work from a person – centred and relational framework, I also use bio-psycho-social approach and other models such as Acceptance and Commitment and Solution Focused therapy.
My past counselling experience includes many other issues such as grief, depression, stress, anxiety, eating issues, post-traumatic stress and communication issues. 
My fee is $160.00 per 50 minute session. Please also be aware that once made, appointments not kept or cancelled with less than 24 hours' notice will be charged.