Bay of Plenty
Bay of Plenty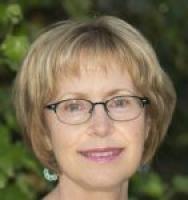 Debbie Penlington is a senior consultant in Tauranga
I particularly enjoy working with individuals or couples who are experiencing sexual, emotional or intimacy issues, supporting them to make their relationship and sex lives as fulfilling and enjoyable as possible.
Common issues include  lack of closeness and connection; desire differences; self acceptance and body image; difficulty talking about sexual needs and preferences; sexual pain; performance anxiety; confusion over sexual orientation; affairs; erectile dysfunction and pornography. I find the combination of my nursing and counselling experience also enables me to work  effectively with clients where health issues / illness is impacting on their ability to maintain a satisfying close, intimate or sexual relationship.
I believe that every couple's relationship is special and different from all other relationships. Over time, cycles or patterns can develop in a relationship which make it difficult for partners to hear each other, neither partner is right or wrong - both just see the same situation from different perspectives. With my support each partner can better understand what is happening for them in the relationship, how this may be influenced by their previous experiences and how they impact on their partner.
My approach is strongly influenced by the work of Dr Sue Johnson who developed Emotionally Focussed Therapy (EFT) in the 1980's. EFT is one of the very few approaches to relationship issues that has had research on its effectiveness carried out. Compared to other approaches findings have been very positive showing that relationships of 80-90% of couples receiving EFT improved and 60% of these maintained their improvements or continued to improve. I work from rooms in the Tauranga CBD
My fee is $185.00inc GST. Please also be aware that once made, appointments not kept or cancelled with less than 24 hours' notice will be charged.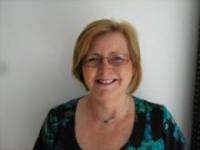 BA (Adult Ed), Dip Occ Therapy (Distinction), TTC, NZCER (CSp), MNZAC.
Mary Hodson is our Central and Lower North Island Regional Director and one of our Senior Consultants
Apart from seeing you myself, my job as regional director and media spokesperson, is to answer any questions you may have and also, if required, to direct you to the therapist who is most suitable for your needs, We have eight excellent therapists operating in the central and lower North Island region  - 7 women and 1 man. We hope to have 2 more very soon.
I have been working with people with all kinds of sexuality concerns since 2005 when I completed advanced sex therapy training. I specialize in working with couples, or individuals, with emotional and sexual intimacy difficulties, differences in libido, or where sexual intimacy is complicated by illness or disability, or where one or both partners have a sexual addiction (now known as 'Out of Control sexual Behaviour or OCSB).
Although my approach to therapy is practical and goal driven, it is eclectic - psychodynamic with roots in attachment theory, the neurobiological and psychological effects of trauma and the development of unhelpful schema. It is all about resolving the issues that get in the way of a healthy sex life. 
I use the paid, professional version of zoom with the highest level of security, which ACC and our professional bodies approve to offer consultations across the country. It has many superior features, which means that we can protect your privacy and private information by -:
Sending you a security password.
Setting up a waiting room so that we can see that you are the only one in the waiting room before we allow you to join the meeting with the therapist.
I can make it so that you have to sign in to the waiting room.
Locking the meeting once we are both connected and then no-one else can enter or eavesdrop on the meeting.
I do not record video or audio of the consultations unless a client specifically requests it, and then it would be saved on to the computer and not in the cloud.
I do already have a great deal of experience using Zoom, as there are many parts of New Zealand where there are no Sex Therapists, so several of us in the company provide a remote service for those people. It works well, isn't usually affected by buffering and doesn't drop out. It gives me the opportunity to provide a quality service and I feel the picture and sound are so clear that I can interact really well. I, personally, don't believe the therapy is compromised, as long as I am sensible about the techniques and tools used.
I am a member of both the New Zealand Association of Counsellors and the World Association of Sexologists (Asia-Pacific region) and I am registered with the NZ Council for Educational Research.  
I worked in health and disability related fields since I registered as an occupational therapist in 1983. My early work was with couples that were struggling to cope with either alcohol abuse and its' attendant problems or serious physical disability, I also taught community based counselling courses in the Far North community.  Later, after studying psychology and the education of adults, at under and post graduate levels, I taught clinical sciences and clinical practice at the school of Occupational Therapy in Wellington and the National Certificate in Human Services at Bay of Plenty Polytechnic.
My fee is $195.00 per 50 minute session. Please also be aware that once made, appointments not kept or cancelled with less than 24 hours' notice will be charged.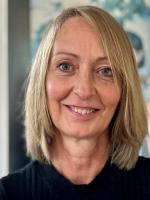 Registered Clinical Psychologist, MA (Psychology)
Tanya Furstenburg is our Rotorua consultant
A need for more knowledge and understanding in the area of the impact intimacy and sex have on how we feel and function, and just how difficult it can be when things don't go so well, was what brought me to where I am now, in training with Sex Therapy New Zealand.  
I work with individuals and couples, but I always have a relational focus as I have a passion for the role relationships play in our overall well-being (My training and background is in Attachment Theory and Interpersonal Therapy).  This work has made me particularly aware that  impact.
I have worked with people struggling with a variety of sexual and relationship difficulties. My approach is collaborative, and I rely heavily on your feedback about which parts of my approach you find most helpful.
I have 25 years of experience in working with a wide range of people, including those struggling with symptoms of serious mental illness, the effects of trauma, anxiety and depression and other everyday problems with change, grief, or relationship difficulties. 
My fee is $185.00inc GST, per 50-minute session. Please also be aware that once made, appointments not kept or cancelled with less than 24 hours' notice will be charged.